Sunglasses were earlier used for the purpose of protecting eyes from harmful UV rays, bright sunlight and the harsh weather outside. But nowadays, it has become a style statement and is used to accessories the eyes. Numerous types of glasses are available in the market according to different face cut people have. Despite of this, protection of eyes from the UV rays will always remain the primary and prominent function of sunglasses.  One should always choose glasses that are marked as blocking 100% of UV rays. Some manufacturer call it as UV absorption up to 400nm, having same meaning as of protection from UV rays.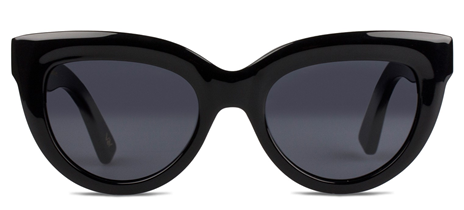 SUNGLASSES FOR HEART SHAPE FACES: People with a wider forehead and the rest of the face narrows to the chin heart shaped face. The best frames for such faces are "CAT-EYE SUNGLASSES or ROUND FRAMES".
SUNGLASSES FOR OVAL SHAPE FACES: An oval shaped face is slightly longer in the lower half and has a bit of rounded jaw. If someone's face is oval shaped then the person should prefer soft and angular frames like "AVIATOR SUNGLASSES".

SUNGLASSES FOR ROUND FACES: If someone's face is wide and have a more rounded jawline, then it is a round face. To balance out less angular features add a pair of wide "RECTANGULAR SUNGLASSES".

SUNGLASSES FOR SQUARE SHAPED FACES: If someone's forehead, cheekbones and jaw are about equal width and have a strong jaw, then it is a square-shaped face. To compliment with this kind of face shape, go for "ROUND FRAMES, OVAL-SHAPED SHADES OR CAT-EYE SUNGLASSES".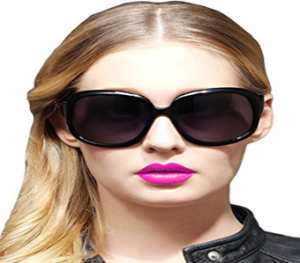 SUNGLASSES FOR OBLONG SHAPED FACES: If the bottom half of the face is longer than top half, then it is a oblong face. This kind of faces are suitable for all the frames but the "OVERSIZED GLASSES AND WRAP STYLE GLASSES" will give it the best look.
HOW TO LOOK COOL IN SUNGLASSES IN WINTER?
Pair up the OVERSIZED GLASSES with the knitted dress and a woollen jacket over it. To accessorise, pair it up with knee length boots.
Pair up the rose gold AVIATORS with a long fur coat and a black ripped jeans and accessorise it with fringed bag and sneakers.
Pair up the CAT-EYE glasses with a white fur coat and a skinny ankle length jeans. Accessorise it with high heel boots and a white handbag.
Shubhi Goel
(BBA-FE)[2017-2020]
Please follow and like us: