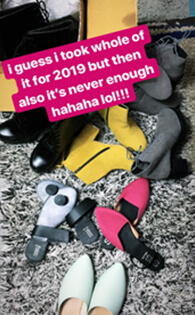 We ladies can never get tired of shopping! It's so ironical that one moment we think about not spending a penny   and   very   next moment we realize that we do not have money even for a cab. We face such stories in our lives   everyday which   is   hilariously ironical in it's own.
When we realize that the season is about to change, we feel a different kind of excitement to spend. We,   shopaholics   start   doing our routine scroll on every shopping website and page to make a list in our mind, start   taking screenshots to   save   them until we spend on them, we plan every gift for every occasion in advance and   what not.
The time from Christmas week till the whole New Year's month can never be ignored. This time of the year   brings  a   very   enthusiastic spirit in the whole environment around us. It's the time to 'SHOP' and just shop,   unconditionally and   unpredictably.
Being a shopaholic, the need never matters. The one thing that matters is what we like. We're always like 'oh! that is so good, I want that because I don't have that'. This happens even if we want the same product but in different colors. Once a shopaholic likes something, it's going to be in their wardrobe on the other day itself.

Talking about the shopaholics how can we forget the Deals? If you provide the deals, shopaholics are going to buy almost whole of it for sure as you can see. Many brands provide deals in different aspects and different ways and then the mind game starts to grab the best one. Our mind processes 24/7 because of that in various aspects like:
-will it look good on me?
-is it worth it?
-should I buy this instead of that?
-in how many ways I can use it?
-do I have one already similar to it?
-is it in trend?
-why should I take it from here if the other platform has the better deal?
-Can reuse it through DIY ideas?
-and more…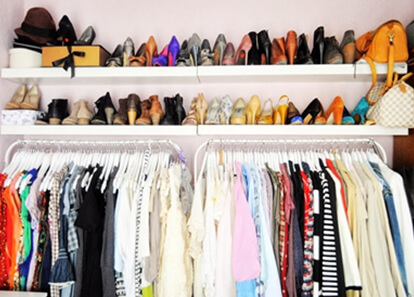 No matter what and no matter how, it's always going to be the same for us. Whether technology becomes good enough or we get better at something else, shopaholic world is going to be the same every time because it's a different world in itself.
'Only we can understand the
It's our way to be happy and only a shopaholic can understand this vibe!'happiness we get every time we shop!
Simran Dhingra
BBA-FE(2017-20)
Please follow and like us: