Talking about this week, yes it's special. Infact, very special. The India Amazon Fashion Week is happening so who wants to attend the classes! Barely anyone! So we all headed up to the fashion week and attended almost every possible show we got to grab all of it.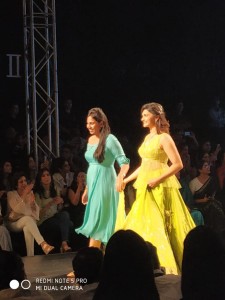 The world out there is another dimension in itself where every character is unique and has its own style of complimenting the society. Every season, this week creates a lot of employment as well. It's not only about hitting the ramp, but there are a lot of hopes, excitements, enthusiasm, creativity, efficiency, rebel and confidence. I am different and many more moods just appear together in this week.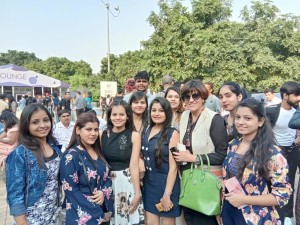 The social media gets crazy with the postings and uploading. A lot of people, who cannot make up to the event, wait eagerly for the images to get uploaded on social media so that they can see their admirer in beautiful attires at the earliest. Every celebrity, entrepreneur, socialist, models, journalists and what not, you meet every possible person you ever wanted to meet out there.
The hard work of the designers shows the dedication of what people will like.
Ritika Raj
BBA-FE(2017-20)
Please follow and like us: