An entrepreneur running a successful business requires a lot of work everyday. Some days entrepreneur might feel like he/she won't see the fruits of the labor they are putting in, but how is he/she an entrepreneur if he is not a motivator. We read such lines everyday somewhere to get ourselves pumped up but the question is how many of us really remember it in our daily tasks!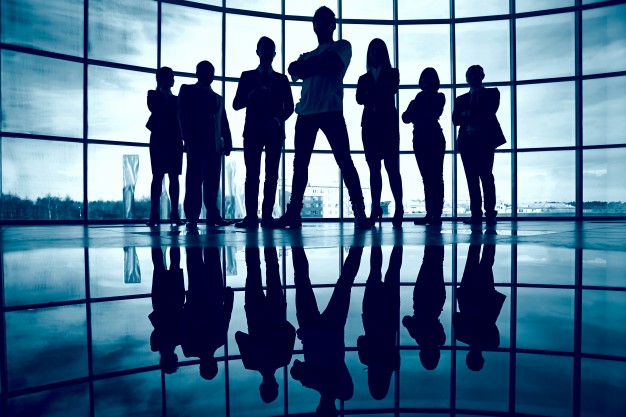 1. Walt Disney: "All our dreams can come true, if we have the courage to pursue them."
You have to have the courage to follow your dreams because there will always be obstacles you have to face before you reach your dream.
2. 37 Signals: "Instead of freaking out about these constraints, embrace them. Let them guide you. Constraints drive innovation and force focus. Instead of trying to remove them, use them to your advantage."
These people in our lives can be our well wishers, advisors, friends or role models but why is there no 'myself' in this? We must remind ourselves everyday that it is only us who are there behind the scenes of every trouble or success and they are the ropes of those people which helps us stand and remain stand in front of every charge. Being a women in India, waking up every morning yet working sounds common these days but the struggle is still there on the high command as an entrepreneur.
'You think, you wish, you try, you face, you fall, again fall, you stand and then you win!'
Sounds very familiar for those who came forward after winning over it. Every person is rolling on this cycle of work and Kanika Tekriwal as well! The founder of 'Jet Set Go'  – India's first online marketplace for private jets and helicopters launched in 2014, by carrying her more than eight years of experience in the aviation industry, she realised the frustration of customers while dealing with charter brokers and operator due to the fact that because of sheer lack of transparency and non-availability of charter planes, customers pay astronomical amounts. It was from here, that the idea to develop JetSetGo started.
JetSetGo is fundamentally re-defining the private aviation business, by creating marketplaces that join the dots between charter customers and operators on one hand and service providers with operators on the other. For Kanika who has beaten cancer and is now entering unchartered territory, the flight to greater heights has just begun.
We have this story and many other stories like this in this world present which are redefining themselves everyday in front of people but it is about you that how you take stories like this among many of them to create yours. If there is a plan to start and to move forward you have to get ready for sleepless nights, to travel, to get your blood pressure stable and of course get crazy for you goal. It is all about you that how are you going to plan everything and even your nights to sleep. Its is necessary to get crazy and to think out of the box, necessary to start working and to plan every stop of yours to go up.
Kanika once said in an interview that you must choose people who are there to learn not to earn. Yes, we all have to remember such things not to be great just to meet great moments. To become a successful entrepreneur you have to have:
Ideas
Plans
Communication skills
Convincing power
Self motivated ability
Positive mind
Backups
and last but not least you always have to remind that 'Who you are and what you can do the best that no one can? With these no problems will get vanish but surely they will always come with a ready solution to them.
Ritika Raj
(BBA-FE)[ 2017-2020]
Please follow and like us: