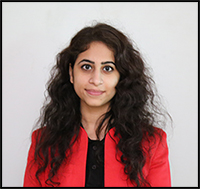 My name is Tamanna Chawla and I am a student of BBA in Fashion Entrepreneurship at International          College of Fashion. After completing school as a commerce student, I was really excited to start my studies at  ICF specifically because the course revolved around the business aspect of Fashion just as much it did  around  the practical aspect of product creation.
The learnings here encouraged me to read more about how a Fashion Business survives in the real world. It  helped me to view situations from the perspective of an actual business and explore more about it with the  help of my faculties. We were given various projects that revolved around the idea of how a company works,  sells and survives in the real industry.
During my term, I was given the opportunity to intern at the largest Indian buying house, Triburg  Consultants where I interned for 6 months as an Assistant Production Merchant in the Home department. At Triburg, I learned about a whole new category of goods which was an overwhelming experience. It helped me gain knowledge about the working of the mass industry, manufacturing of home goods and how business is conducted at an international level. It also helped me realize the significance of every role of the supply chain- from a weaver to the retailer.
Overall, I am really grateful to be given an opportunity to work in the home department at Triburg and learn about a new category which I would have missed otherwise.
After interning at Triburg for 6 months, I interned at a garment export house- Pee Empro Exports, for 2 months, to learn more about the manufacturing and making of garments from scratch. At Pee Empro, I had a first-hand experience of seeing how goods are made as per the seasons, forecasts and the buyer's requirement.
Later, I interned at THREE which is apparel label based in Lado Sarai, New Delhi. At THREE, I learned how products are made and marketed under the very same roof. Here, I was able to use my learnings from ICF and understand the necessity of every function of the business. It was easier for me to understand the working as I was able to relate with all that was taught at ICF.
THREE is a five year old company which retails functional, minimal and timeless women's wear through its own online store and other multi-designer outlets across India and various other countries. While I was interning at THREE, we used to have discussions about expanding the business into other categories- men's wear, etc and how to go about it.
Eventually, after the completion of my internship, I was offered a job as an Assistant Designer at THREE. Now I am responsible for a part of the women's wear line, entire men's wear line and I am also an active part of the retail and marketing function alongside the expansion of the brand
I have a vision for THREE and I see a lot of scope for expansion of the brand and I am really passionate about making it happen. I feel this is why it becomes even more exciting to work here.
I also remember while I was interning at THREE, I had a word regarding work with our associate dean, Gulbash Ma'am and her words were "You have to make your space in a company". These words were stuck in my mind while the rest of my internship term at THREE and I believe, that is how, I was able to make space for myself. My faculties' wise words have guided me throughout the course and I am very grateful for the same.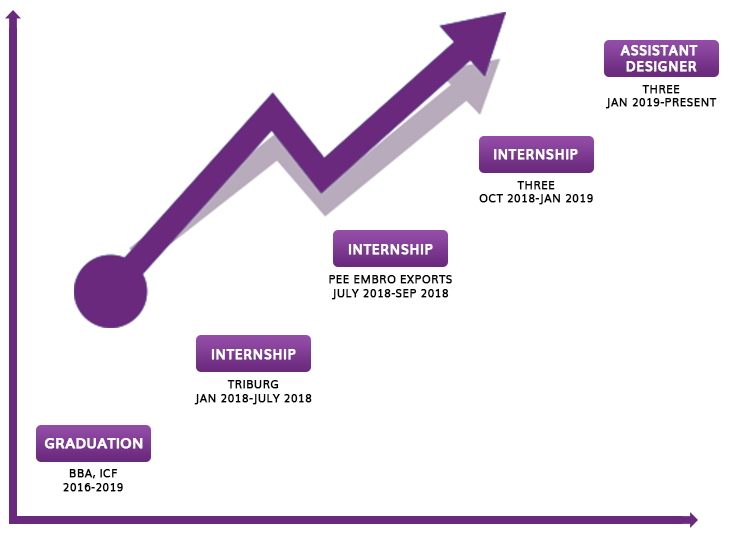 Please follow and like us: