It's always very fascinating to feel that enthusiasm during the summers when there is a vibe of Met Ball, also known as Met Gala all around the world. This year on the first Monday of May, the magic held again inside the United States, New York City at 'Metropolitan Museum of Art'.
This year I must say that the Gala touched off beat heights with its theme 'The Camp'; we all got our heads blown with the boots, backpacks and the things belonging to the nature, camping and what not but the Gala stated a different definition for it. The theme was to get the Biggest Fashion Fiesta! People were there to show up there skills, to redefine fashion in terms of irony, humor, pastiche, artifice, theatricality, and exaggeration. The No Selfie Rule was set by Anna Wintour with the concept to ban the invitees from taking selfies and not leaking anything from inside for the photographers to get a good value on the pictures later on.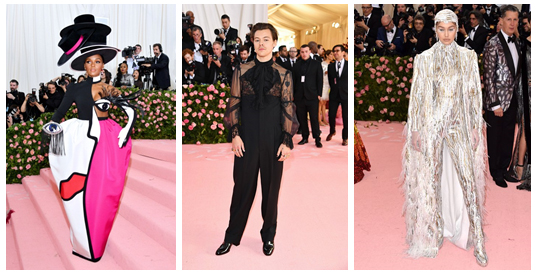 People like Harry Styles, Lady Gaga, Serena Williams rocked the Met Ball with great concepts that made the night worthy. Other outstanding names to mention for the evening are Kim Kardashian, Kendell Jenner, Kylie Jenner, Priyanka Chopra and Deepika Padukone who appeared to be wearing very interesting attires.
Designers like Manish Arora, Dior, Donatella Versace, Iris Van Herpen again stated the creativity and out of the box thoughts in the field of fashion out there.

The Met Ball was taken by Lady Gaga and when she stepped in, there was the zeal and fire all around with the concept; the four stages she showed up defined every element of the real 'Camp'. The androgynous look, exaggerated outfit, sexy straight dress, and the exposure she presented was commendable .
The Met Gala always proves and shows the daring aspects of fashion and always creates a fashion environment with the rebel and risky moods. This increases the confidence of whole of the society and states the affection towards the one in the best attitude with a confidence.
Moreover, the prices of the tickets sold ranged from $35,000 to $300,000 towards the tables at upwards. No matter what the prices are, the Met Ball is always the one of its own and proves to be the platform for everyone to find something new and strong within themselves.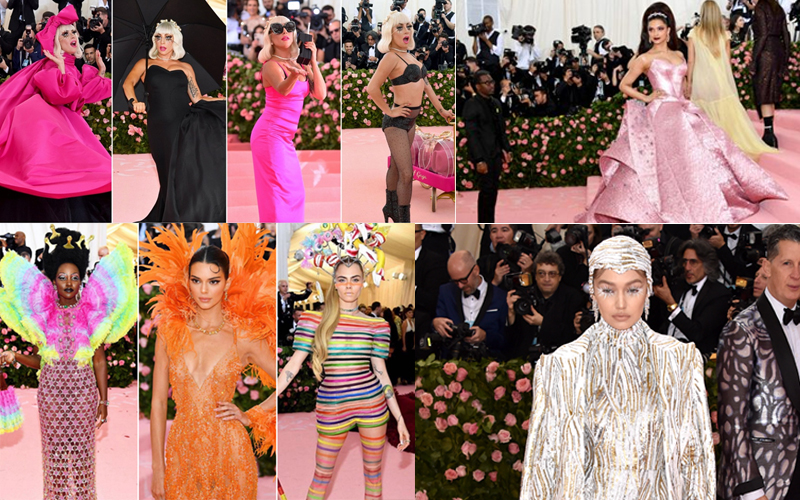 Ritika Raj,
BBA-FE(2017-20)
Please follow and like us: