Recently, we, the students of international college of fashion, along with our faculty, went on an educational trip to Jaipur.
Jaipur, also known as the pink city, is full of visitors' attractions, including the famous Amer fort, Hawamahal, Jal Mahal etc. Jaipur also offers a wide range of learning opportunities for fashion students like us, including educational workshops on block printing techniques, anokhi museum of hand painting, handicraft markets, etc.
Our trip was scheduled from 25th of March to 28th of March. On 26th we attended a workshop on a block printing technique called Dabu print, which involves use of a specially prepared mud mix with ingredients like babool tree gum, lime water and mud, etc. It is prepared in advance and is quick dried with the help of finely grated wood remains to speed up the process. All the students made their own products like stoles, scarves and dupattas through Dabu. A special feature of Dabu is that in the dyeing process, we only use natural dyes, no chemical dyes are used. Most widely found color is indigo, since it's the most commonly found natural dye. In the workshop we had a hands-on experience of Dabu printing, which was an enriching learning experience as a fashion student.
On 27th we visited the Anokhi museum of hand printing. The museum is home to the history of various forms of hand printing and block printing, including techniques like Bagru print and Sanganeri print. The museum has on display different examples of historic clothing of India and parts of now Pakistan, the reasoning of why people wore what they did, in what areas, what season, etc.
All combined, this trip was full of new learnings, and we have now gained knowledge that is going to prove useful to us as students in the future. This trip to Jaipur opened new gates of opportunities and possibilities for us in the industry in future.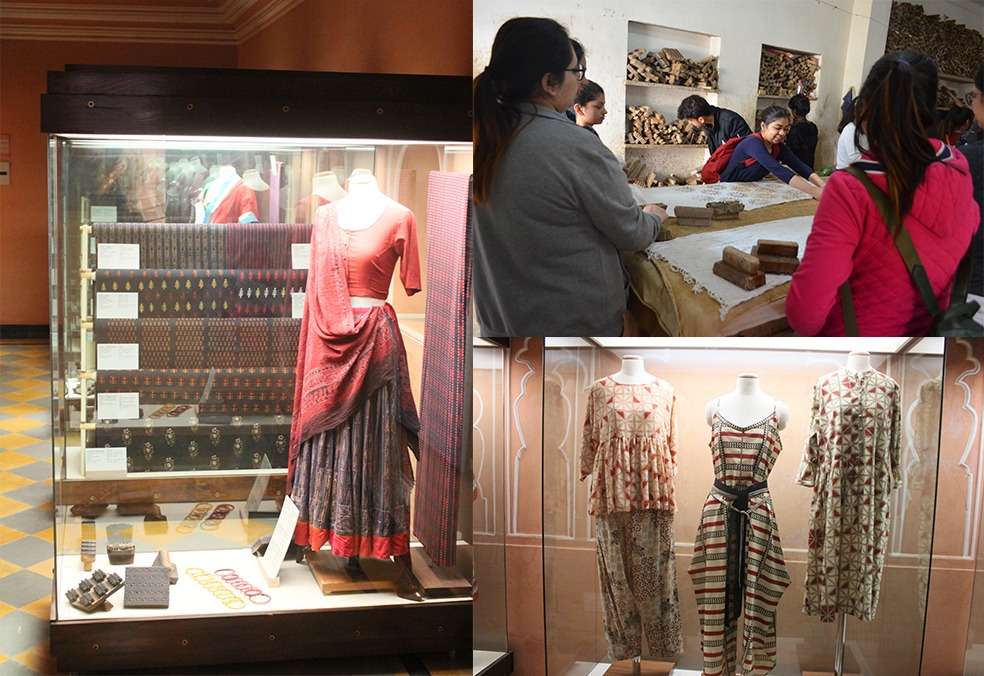 Please follow and like us: