On 3rd October, 2018, We the students of BBA(F.E.) first semester visited the Sarojini nagar market to do a market survey. We all reached the place around 11 in the morning, which is usually the time when the market opens. We all collected as a group in front of a store called Big C, which is a popular showroom of clothes in the area. Then to effectively work as a team, we all divided ourselves into smaller groups and began searching through what the market had to offer.
The Sarojini nagar market is a fairly huge market to cover as a whole in one day, with shops offering the latest off-run branded clothes. These are clothes which are rejected from high rise showrooms like Zara, Versace, Tommy Hilfiger, Mango, United colors of Benetton, etc. just due to a minute production defect which cannot be sold at the prices and clothing standards such brands offer. Such clothes then trickle down to markets like Sarojini, where they are sold for a lot lower prices but are totally wearable.
Apart from a large number of large sized showrooms for various international and local brands, the crux of the market is formed by street side shops which sell accessories such as footwear, belts, jewellery and garments of all sizes, designs, and colors. In fact, the most famous Export Bazaar/Market for clothes is located in the backstreets of the Sarojini Nagar market. It is surrounded by 3 markets –Subzi Market, Central Market and Mandir wali side. This place is a hub for the trendsetters of colleges, from students with a tight budget, to bored housewives, tourists from other Indian states and even from abroad– they all converge here.
When it comes to shopping in budget, Sarojini Nagar undoubtedly stands to be the perfect destination! It is one of the Delhi's famous and imperative markets and off course, a fashion destination for every girl who hunts for trendy clothes at killer prices. Right from designer bag to fashionable clothes, Sarojini Nagar never disappoints. And yes, what's the madness behind shopping without the healthy dose of bargaining? There is no other place that can be as cheap as Sarojini Nagar.
Moreover, the concept of bargaining can be very well experienced at this place. Have you ever thought of purchasing a Mango or Zara apparel at 1/4th of its original prices? If not, then I have to suggest you to visit Sarojini Nagar. Furthermore, it will always stun you with the latest fashion trends, may it be in terms of cuts, style or color – Sarojini Nagar will turn out to be a mindboggling destination. It is always a win-win situation for you and if you're looking for accessories, belts, clothes, shoes, sling and many more things just at the cost of your pocket money!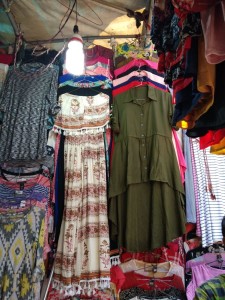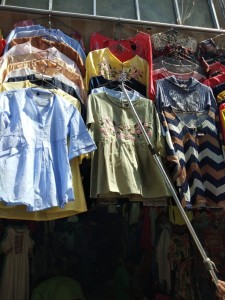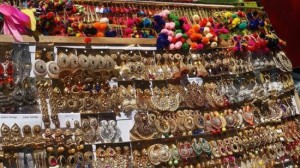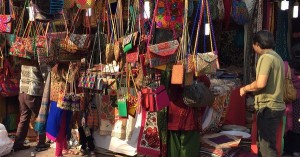 Abhilasha sharma
BBA-FE(2018-21)
Please follow and like us: