Our ICF orientation story began with the instant connection we had with our mentors and were immediately made comfortable. Everyone bonded over the fact that although ICF was a small campus, we were all just as lost and confused. It was fairly easy to make new friends during orientation because despite where we all came from, we were experiencing things we've never encountered before, together. Despite not getting a chance to get to know every single person at orientation at a personal level, we merely felt at ease when we later walked through campus and recognized those same friendly faces which we found kind and approachable.
Our first tryst with our future in the world of fashion started with a tête-à-tête with the Industry leaders, addressing our wondering thoughts on our careers in the fashion industry.
Excited about the experience, we stepped into the campus the next day greeted by the seniors, who were there to make our first day at the campus a flawless experience.
The entire week was well planned by our mentors to walk us through some Industry know-how, scenarios and networking with the professionals and our subject guides.
Day 1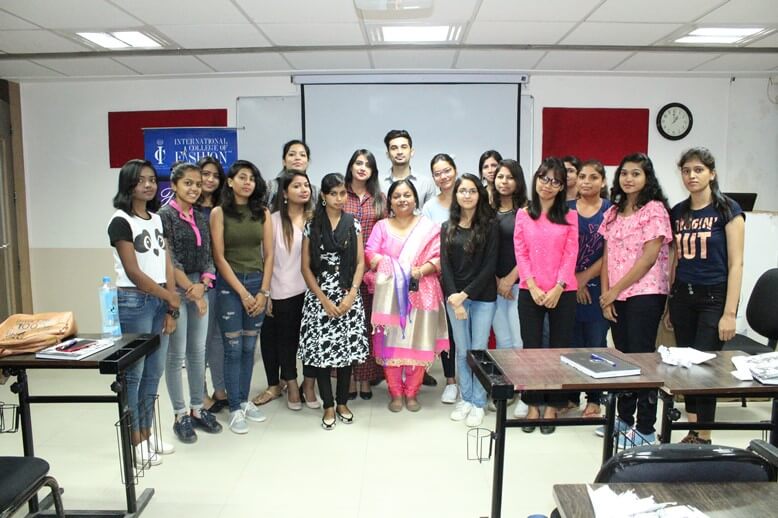 Ms. Meena Balija: Founder of Hand in Hand, visited as guest speaker for our first day of orientation week. We all were extremely delighted by her knowledge and thoughts. She very well explained how to start a business by pre-planning with the right resources. We all were very glad to have her gesture.
Day 2
We were blessed to have this day included in our orientation week. As it was Teacher's Day we came to know about our college faculties better.
Altogether, it was a fun day with lots of dance, drama and determination.
Day 3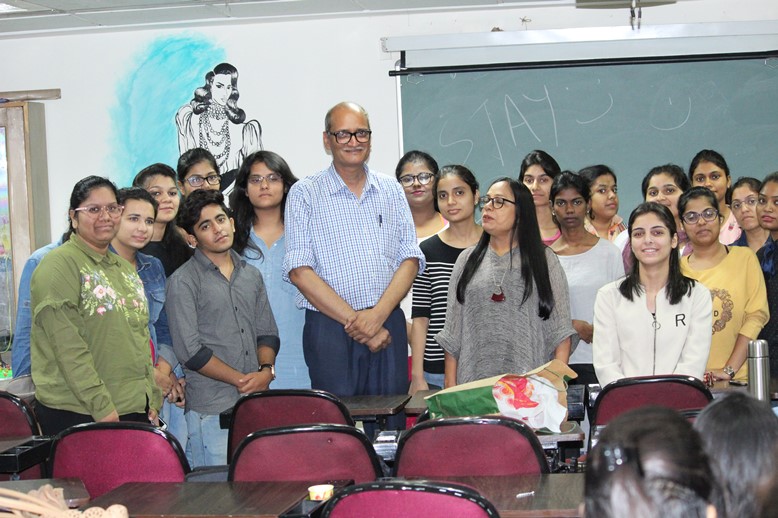 This day was more about interaction with our guest speaker and college faculties. Firstly, we had Mr. Shivraj, owner of Label AASK. He began the session by introducing himself and gave a brief on his label. Further up, we had an interactive session in which students asked questions which they had in their minds related to fashion and entrepreneurship.
Day 4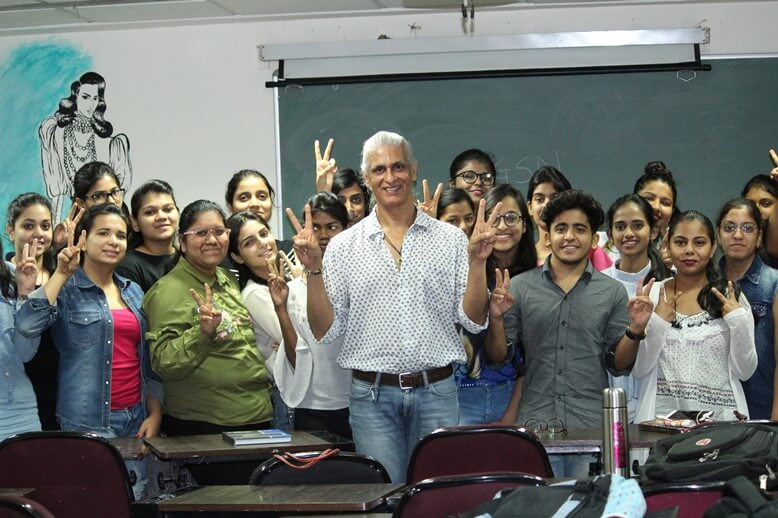 As we moved along time to our orientation week, it was more into creating enthusiasm. Firstly, we had Mr. Vikas Malik, the owner of label 'House of Tara', as our guest speaker today. He portrayed his journey in a very mesmerising manner that we all were charged with positive vibes. It will definitely help us to go through to all ups and downs in our entrepreneurial journey.
Next up, we had Mr. Praveen Tiwari, a weaving technologist, to introduce us to the textiles and how to identify them. Weaving was in the bloodline of their generations. He explained about Indian Handlooms and Power-looms with samples, he also introduced us to the varieties of textiles.
We enjoyed our orientation week. It was very learning and inspiring from all the guest speakers and faculties. Hope their words will be throughout with us in our own entrepreneurship journey as well.
Ananya Singh
MBA-FE(2018-20)
Please follow and like us: