known as 'THATBOHOGIRL' is a famous Indian fashion blogger. She's an inspiration for me and for many others as well. Her bohemian style inspires me the most. Being a fashion student, I always wanted to be a fashion stylist, and my all-time inspiration is 'THATBOHOGIRL' whose style is classic and bohoic. Bohemian style, referred to as 'boho' or 'boho chic' is a style which means 'comfort'- often loose fitting, flowy clothes, or often worn in layers. Let's have a look at some of her boho styles.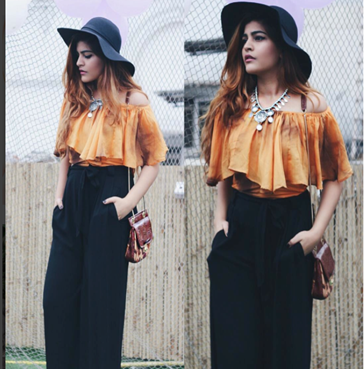 In the first picture, where she has styled herself in an off-shoulder brown top, with a bohemian silver jewellery, a classic sling with loose pants is a boho look in itself.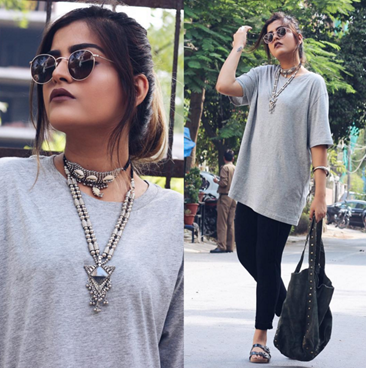 In the second picture, she has styled herself again with a bohemian look silver jewellery as she loves that kind of stuff and can be seen in most of her pictures.
Having a look at her last picture, which is her shoot with 'ONLY' is all about 'layers'.
-Simran Dhingra
BBA-FE(2017-20)
Please follow and like us: