"I was one of those kids who was just always on the internet, always on YouTube, so it was easy for me to do
it. It's not work. It's just fun. " ~Shawn Mendes.
That is so true, YouTube has changed everything! Even my life in particular… before the internet there was a particular time to watch any tv show or a movie now we have the ability to watch it anywhere, anytime it's just on the tips of our fingers.
It's just crazy to realize it…
SAFIYA NYGAARD
I came across this channel called Safia Nygaard on youtube lead by Safiya Nygaard herself with the help of her boyfriend Tyler. She uploads videos related to fashion, online shopping, make up and aspects which attract the millennial. Her personality is really admirable and I just love her work. *Safia has a interesting way of seeing
things and testing out things. She puts humor in her videos and tries crazy stuff on her channel but it shows great deal of content in it.
The information in her videos help fashion students like me to know about the history of a particular trend or a particular time period, which is fun to watch. She also has an interesting intro part in some videos where she goes with "hellooooo frandzzz". It is always fun to watch her videos, get information and get to know facts about not only fashion but also make up, what stuff to buy online and what not to and many more.
Overall her videos are worth giving a try because they are humorous, entertaining and at the same time informative.
JUSTINE LECONTE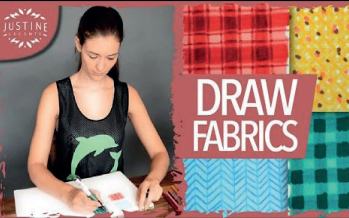 This channel Justine leconte officiel is a perfect example for saying that the internet/youtube is not only for entertainment but also for educational purpose.
Owned by a French fashion designer, this channel mainly focuses on the young fashion students to improve their skills. She has various type of videos where she explains the fashion trends, portfolios, forecasting and a lot of other stuff related to fashion and her journey in the fashion industry.
Her channel is basically a one-stop destination for fashion students like me. She also owns an e-commerce store. I really like this channel, Though she doesn't have a huge following as of now, the video content is very informative and helpful for fashion students.
-Sai Keerthi Telidevra
BBA-FE(2017-20)
Please follow and like us: