No matter the industry, these universal roadblocks require business owners to balance immediate needs with longer-range strategies.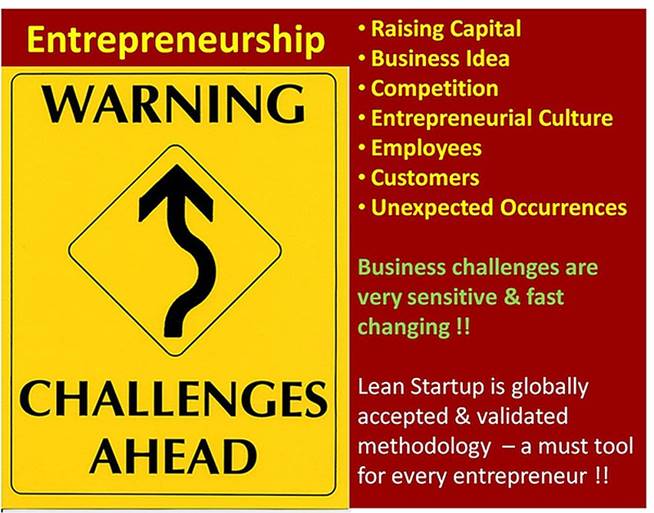 In this entrepreneurial world people are running crazily for their start ups and because of this race, they have not considered the key points to survive. This race is a never ending one and always gets longer and difficult. We face challenges every second in our lives, some of which gets resolved and some we just let go off. But, is it the right thing to drop the challenge when you think you'll face a lot of difficulties to complete it? Doing this is nothing but loosing entrepreneurial identity.
This means that we are somewhere getting unfocused and demoralized, in fact not facing the reality of being motivated.
Let's focus on the three challenges that every entrepreneur must overcome-
1. Avoiding burnout.
The passion that often makes entrepreneurs successful is their downfall. Many of us devote time, money, passion and energy to our ventures. We run the risk of being consumed if we stay plugged in all the time. We need time to disconnect and get some peace to motivate ourselves and to regain the ability to think politely and not in the chaos. Many entrepreneurs employ the 80/20 rule while on vacation, i.e, 80 percent of time is dedicated to relaxation, and 20 percent is spent on work.
No matter which solution you choose, it's essential to carve out time to relax, truly recharge your batteries and maintain a healthy mindset. If you don't take care of your mental health, your business ultimately will suffer.
2. Tracking cash flow.
Cash flow is the lifeblood of any small business. In fact, poor cash-flow management is one of the main reasons businesses fail. Tracking cash inflows and outflows may not be the easiest or most glamorous part of running a small business, but it does separate a good entrepreneur from a great one.
Cash flow, profit, money, goodwill, business and more, these terms always get into our minds just to remind us that we have to be serious and earn money in a better way. Despite this fact, our mind ignores the real phase that it's not about being serious it's about being dedicated yet motivated to run the business successfully.
3. Raising capital.
At pivotal moments in your business' lifespan, you'll need to raise funds so you can innovate and grow. While many people consider only the traditional bank-loan route, the modern entrepreneurial landscape offers alternative funding streams. You could consider equity or rewards, crowd sourcing options, incubators, loans or grants, angel investors or investment companies.
Not every option will be right for your business, so it pays to do some research to find out which is the best fit.
It's easy to run the business, raise a business but to raise funds it's also something where the actual challenge lies in this world. Your goodwill will be your final aspect which will decide you future of the business.
We will face such challenges every now an then but again, we have breathe, think, understand and listen to ourselves to solve it as every hurdle in this era so that it will take you higher and higher after jumping over it and not falling down.
Ritika Raj
BBA-FE(2017-20)
Please follow and like us: