Vaatsaalyaa Charitable trust presented their DSYN Bloom season 4.1 contest winners with Asian Designer Week  at ITC Welcome Hotel, Dwarka, New Delhi on Friday 26 th October 2018.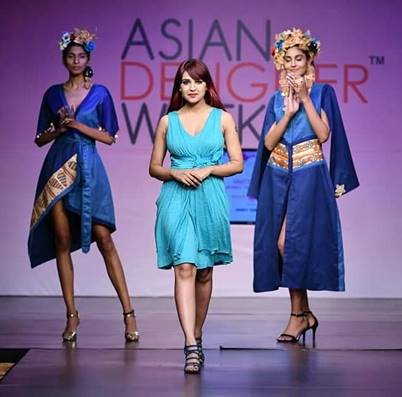 International College of Fashion being the Institutional Partner , gave its design students an opportunity to participate in  the contest and showcase their collection which they had made with hard work at the fashion week. The winners of the contest got the chance to showcase their design collection  along with a professional photo shoot by a famous photographer Rohit Suri.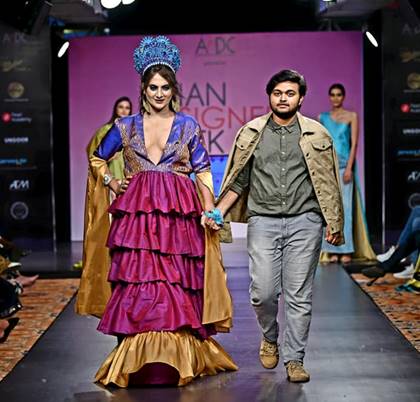 Ananya from International College of Fashion presented her collection on Revival of Faded Art inspired from Indus valley Civilization which showed immortality of that period.
Other students Shivangee, Ruchika, Shravya, Abhilasha and Priya designed a collection on monuments of India with artist Prem Raj Meher.
A unique collection on LGBT theme by BBA-FE third semester students worked on with rainbow colours by decriminalizing gay sex and giving hope to LGBTQ  community for their bright future. Miss World Diversity – Naaz Joshi walked out the ramp as showstopper for the collection.
Another collection was from BBA-FE third semester students inspired by Jackie Kennedy. They experimented with different Indian Handloom Fabrics, in conservative yet very modern and stylish independent woman.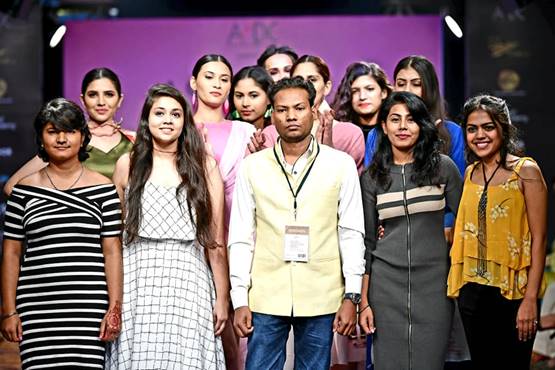 All the Collections were made under the supervision of  Prof. Gulbash Duggal.
Special thanks to Founder Chairman of Vaatsaalyaa Charitable Trust , Mr. Kappil Kishor for giving this platform for showcasing student's talent.
The show was sponsored by HP Singh Agencies, Zoom Delhi , Singer, Oriflame and IDOSG.
ANANYA VANDANAND
MBA-FE(2018-20)
Please follow and like us: